Cameroon is located in the tropics with two major climate areas. The equatorial and sub-equatorial climate in the south and the tropical climate in the North.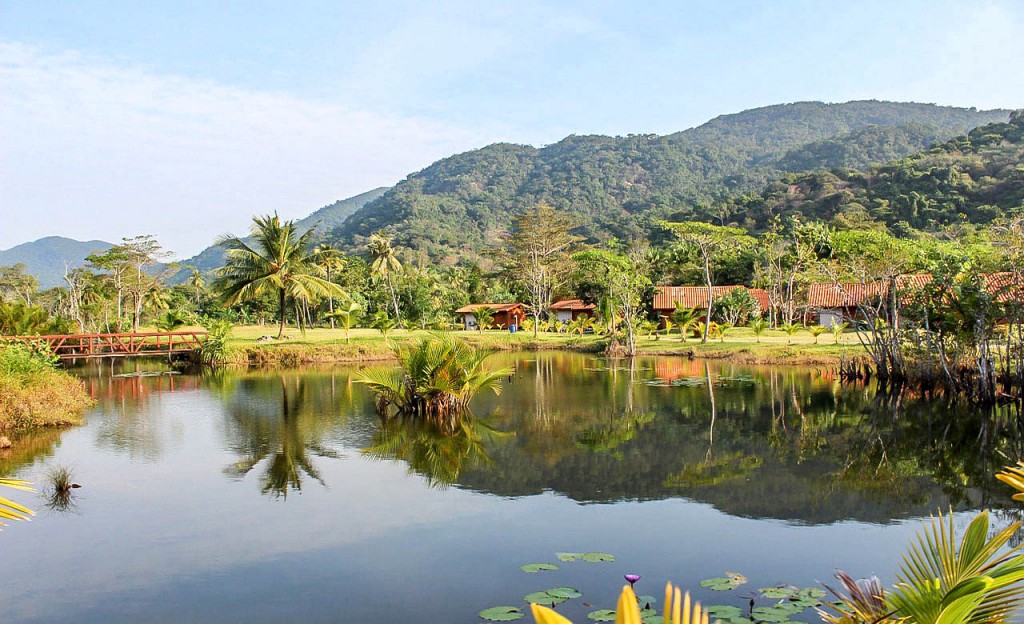 The equatorial zone is characterized by heavy rainfall and stable temperatures in the coastal, west and southwest regions. There are many seasons, a long rainy season that goes from March-October and a dry season from November-March. The average annual temperature is 22 ° C with rainfall of about 1500-2000 mm. The central and southern highlands have four seasons, two rainy seasons and two dry seasons. A long rainy season from March to June, followed by a short dry season from July to August, then a small rainy season from September to November and a long dry season from December to February.
The tropical zone is divided into three regional climates, Adamawa, North and the Far North. The north is humid with a dry season from October-April and an average rainfall of about 700 mm per year. The minimum temperature is about 18 ° C and the maximum temperature is about 32 ° C. The best time to visit Cameroon is between November and March because many side roads are impassable during the rainy seasons.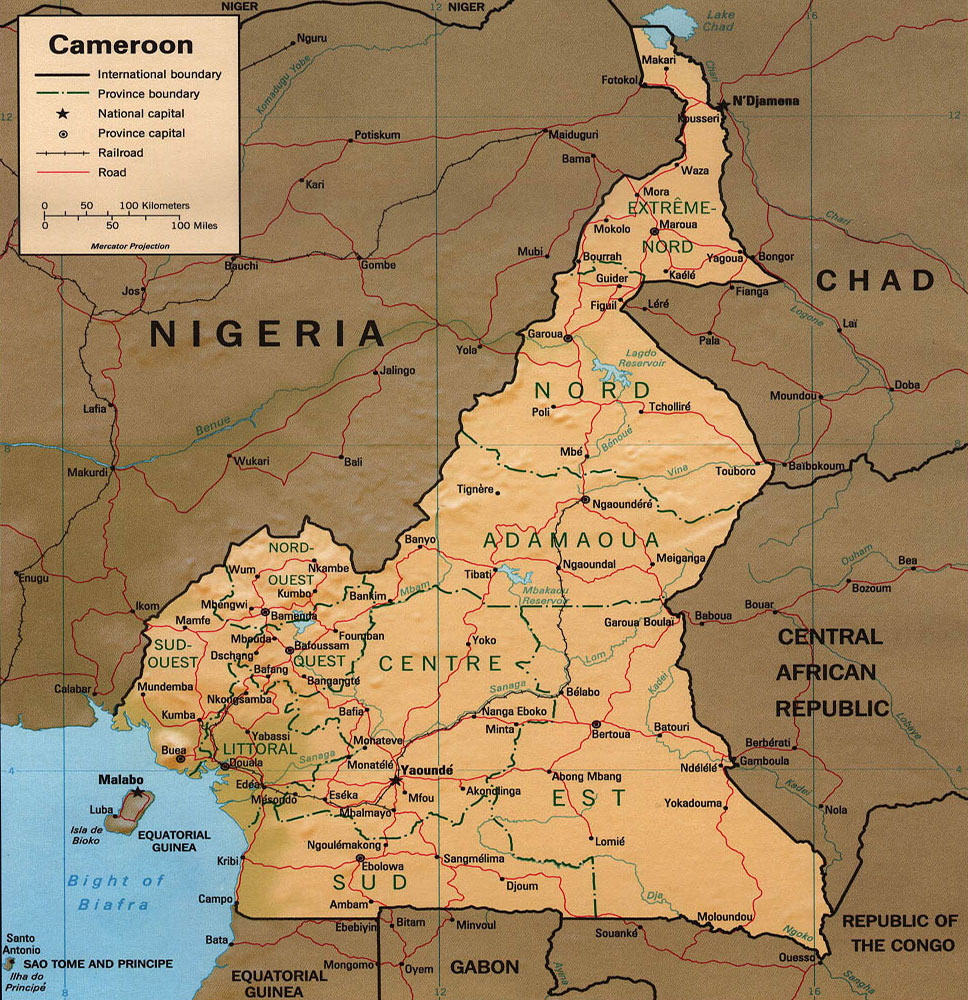 Cameroon is located in Central and West Africa, between Nigeria to the west (1,975 km border), Chad to the North (1.116 km Border), Central African Republic to the east (901 km border), Gabon (south – 349 km border), Equatorial Guinea (south – 183 km border), Republic of Congo (south – 494 km border) and 400 km of Atlantic coast. Cameroon has an area of 475,442 km² and a population of 22,534,532 inhabitants.
The interior is mountainous and spread to Adamawa and the North. The western, northwest and southwest regions are excellent areas for mountain/eco-tourism. They are dominated by active and extinct volcanoes. Mount Cameroon in Buea (elev. 4,100 m) is the highest mountain in West Africa, Mount Oku (elev. 3,011 m) near Bamenda, Mont Bamboutos (elev. 2,740 m) lies between the western and southern regions, Mount Mangwa (elev. 2,497 
m). Some volcanoes have created crater lakes. These include the famous Lake Nyos, mythical Lake  Awing, Lake Monoun Bamoum and the most famous of all lakes, Lake Manengouba in Nkongsamba.