Discover with us the fascinating Pygmies populations on the coast
Sustainable Tourism in the Southern Region of Cameroon
11 days and 10 nights of discovery one of the oldest people of Central Africa: the "Pygmies" and the natural resources of southern Cameroon
This tour will take you to South Cameroon to discover the pygmies' population considered as one of the oldest people in Central Africa and more especially Cameroon. They can as well be found in the Central, Eastern and Southern regions of Cameroon. These are a people with a peculiar and authentic civilization who have hitherto resisted modernity. Here, humanity live in perfect symbiosis with their natural environment where they derive almost all of their resources. A visit to pygmies' people permits you to understand the strong interrelationship that exists between man and his environment, man and biodiversity and consequently understand the importance of environmental protection. The Pygmies are distinguished by their ancient rites, their traditions, their evocative songs, their magical initiatory dances, their traditional medicines and their hunting methods out of the ordinary. 
During this tour, the visitor is given the opportunity to uncover the hinterlands of Cameroon, more especially its landscape where the secondary forests alternate with the virgin forests. You will also be able to appreciate the legendary hospitality of the Cameroonian people, whereby in the course of your stay, children, youths as well as adults shall greet you with smiles, waving of the hands, and words of welcome. Away from the noises of machines, polluted air, you will be confronted with an environment in which only the songs of birds, the cries of the chimpanzees, the languages of monkeys and other forest animals will occupy your ears. The wonderful perfume that emanates from the forest will accompany you all through your walk, a peculiar phenomenon you will experience nowhere else. 
In addition to hosting one of the oldest civilizations in Cameroon, the South Region is full of beautiful beaches stretching over 400 km of coastline with incredible waves. A paradise for sun lovers. Surfing, swimming, sunbathing and relaxing on the beaches will be at the rendezvous. A beautiful surprise awaits you in Ebodje, with its large golden sandy beaches where several species of sea turtles come to nest. You will also discover the majestic Lobe falls which, culminating at 20 m in height and with a 100 m wide have the particularity to flow directly into the Atlantic Ocean. This is a unique phenomenon in the world. You will certainly not leave the place without tasting the wonders of the region. Good shrimp dishes accompanied by plantains fries or potato fries are awaiting you.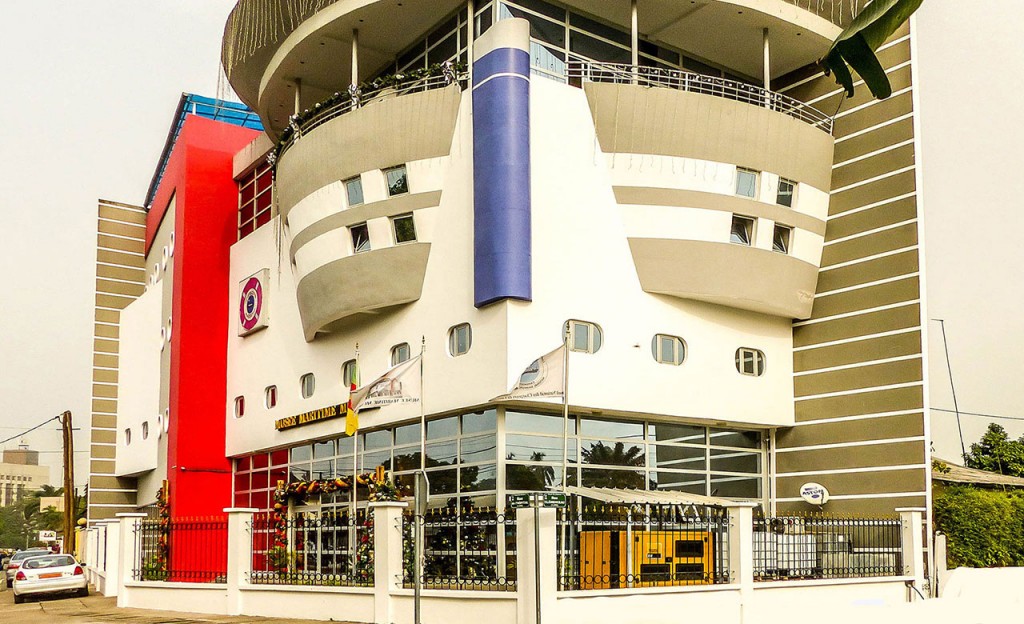 Day 1: Douala or Nsimalen International Airport - Hotel (18 km or 22 km)
Arrival of visitors by flight to the Douala or Nsimalen international airport, welcome by our competent and professional manager, transfer to the hotel, welcome dinner and overnight.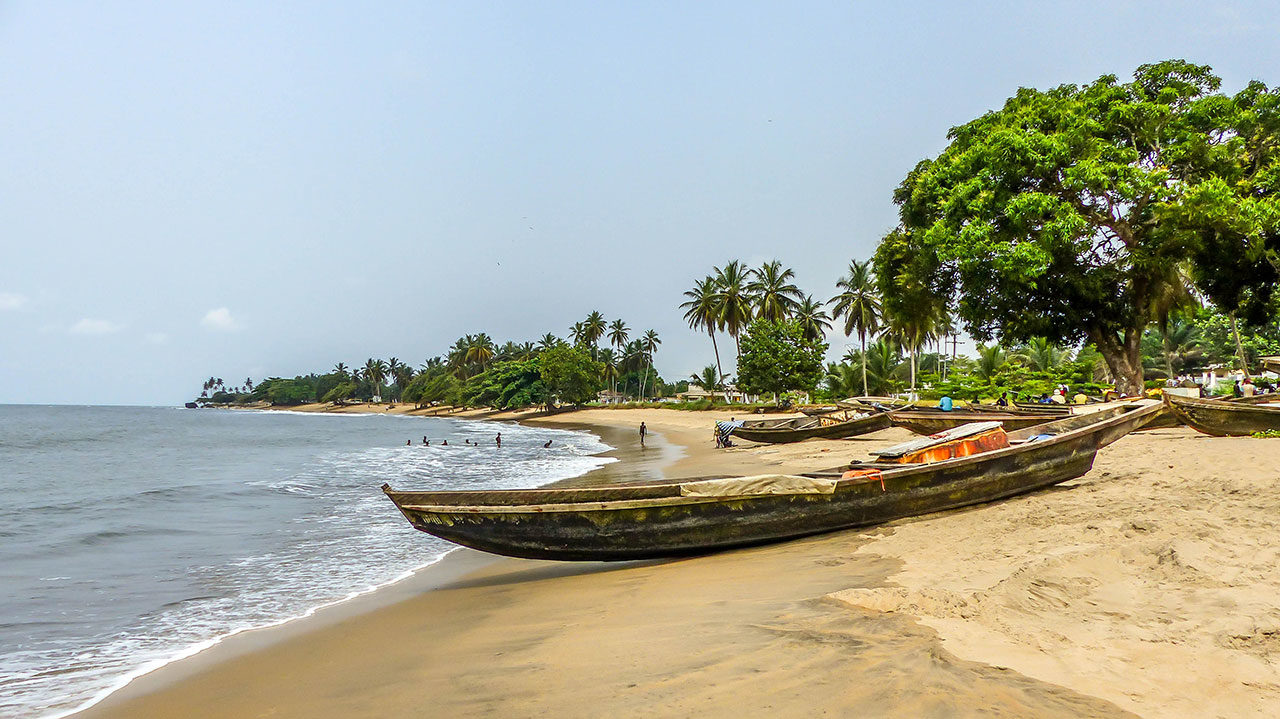 Day 2: Douala or Yaoundé - Kribi (170 km or 281 km)
Breakfast and departure for Kribi. On the way, you will admire the small villages built along the trajectory. Arrival at Kribi, check-in at a hotel, lunch, rest, guided city tour of Kribi and visit of its exotic beaches, dinner and overnight.
Day 3: Kribi - Lobe - Kribi (14 km)  
Breakfast and departure to the Lobe Falls, a unique spectacle in the world, where its waters fall directly into the Atlantic Ocean. A canoe ride will permit you to better appreciate its beauty and feel the bubbling of the waters that results from the dashing effects of its waters upon the rocks. Stroll and savouring of grilled fresh shrimp with fried plantain or potatoes.
Day 4: Kribi - Grand Batanga - Pygmies (12 km)
Breakfast and departure for the discovery of the Grand Batanga peoples, a friendly people with unique beaches and sea culture. You will also have the opportunity to visit the fascinating Pygmy population. They are the main forest dwellers who live just a few kilometres away from Grand Batanga. They are generally short people, of about 1.50 m height and depends mainly on hunting and fishing for their livelihood. They derive almost all of their resources from the 
forest. Dinner and overnight in tent at a private residence.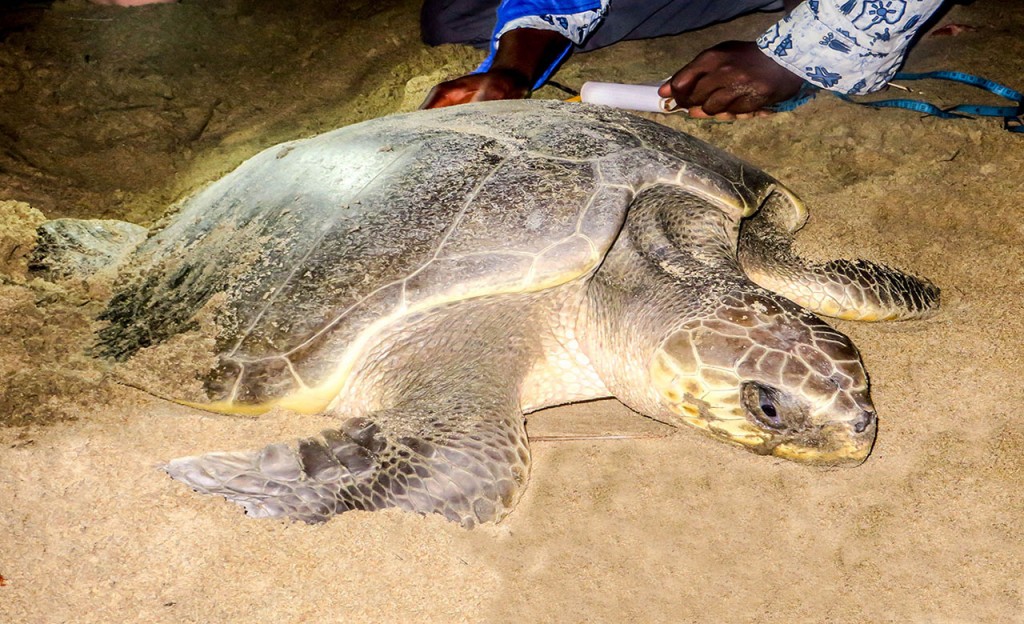 Day 5 & 6: Grand Batanga - Ebodje (60 km)
Breakfast and departure for Ebodje. Located on the shores of the Atlantic Ocean not far from Kribi, Ebodje has large sandy beaches where several species of sea turtles come to nest every year. Arrival at Ebodje, installation in an ecolodge, lunch and visit to the site of the CUSU International project, a cooperation that aims to protect sea turtles and which was launched in 2006. Back to the ecolodges, dinner, and overnight. Early morning breakfast and meeting with the Ebodje traditional
authorities for discussions for a better protection of sea turtles, which constitute a true ecotourism paradise for Cameroon. Lunch and guided tour of the village, of the sea turtle museum, canoe trip, and swimming. Back to the ecolodge, dinner and free evening with animation and traditional dances.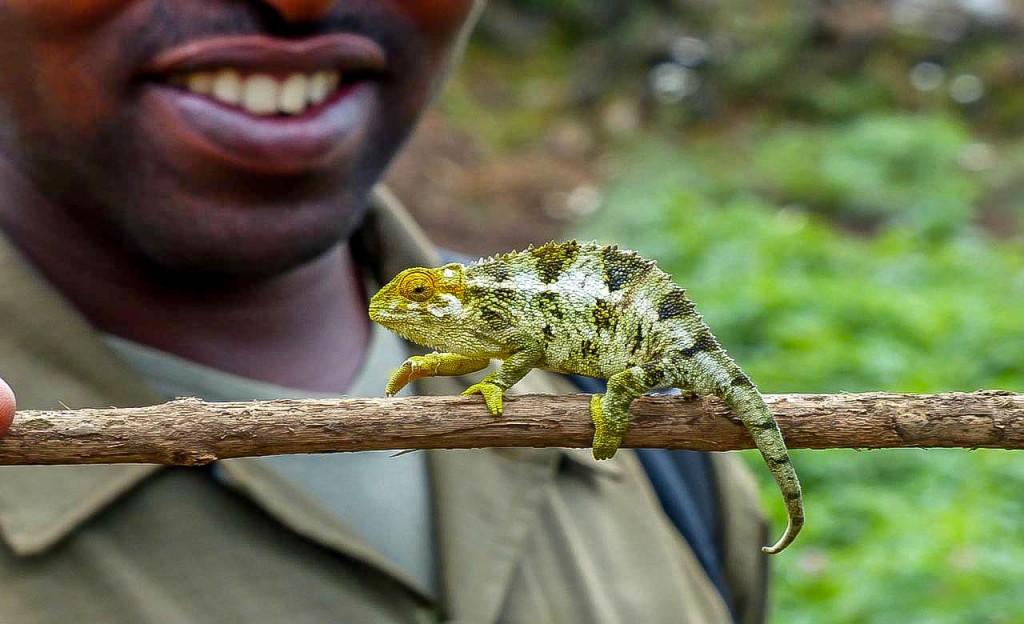 Day 7: Ebodje - Kribi - Edea (160 km)
Breakfast and departure for Kribi. During the trip, you will have the opportunity to admire the Equatorial Rainforest landscape. Lunch at Kribi and continuation of the trip to Edea. Edea, the main electricity city of Cameroon is a beautiful small town located between Yaoundé and Douala. Arrival at Edea, check-in at a hotel, free evening and overnight.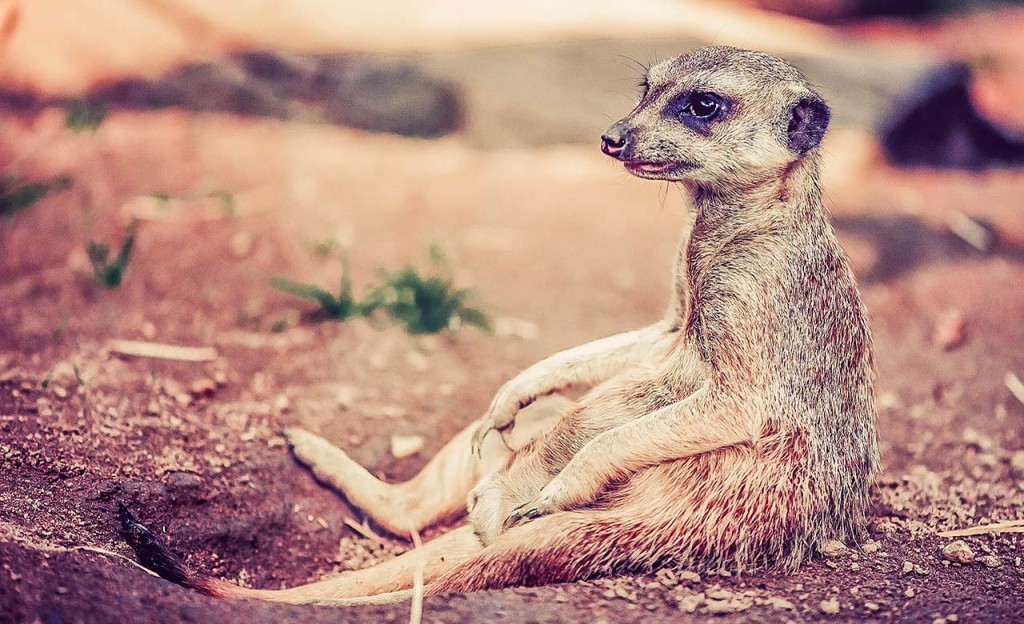 Day 8: Edea - Dizangue - Edea (30 km)
Breakfast and departure for Dizangue to discover of the Douala-Edéa forest reserve. Created in 1932, it covers an area of 160,000 ha. This reserve is the area par excellence of the Cameroonian mangrove and aquatic animals, it provides a natural and appropriate context for ecotourism and has an exceptional biodiversity. It is home to several animal species such as elephants, several species of primates, antelopes, sea turtles, dolphins, manatees, crocodiles, many fish species, birds and 
many other animal and plant species. We will visit some fishing and fish smoking villages. Return to Edea in the evening, dinner and overnight.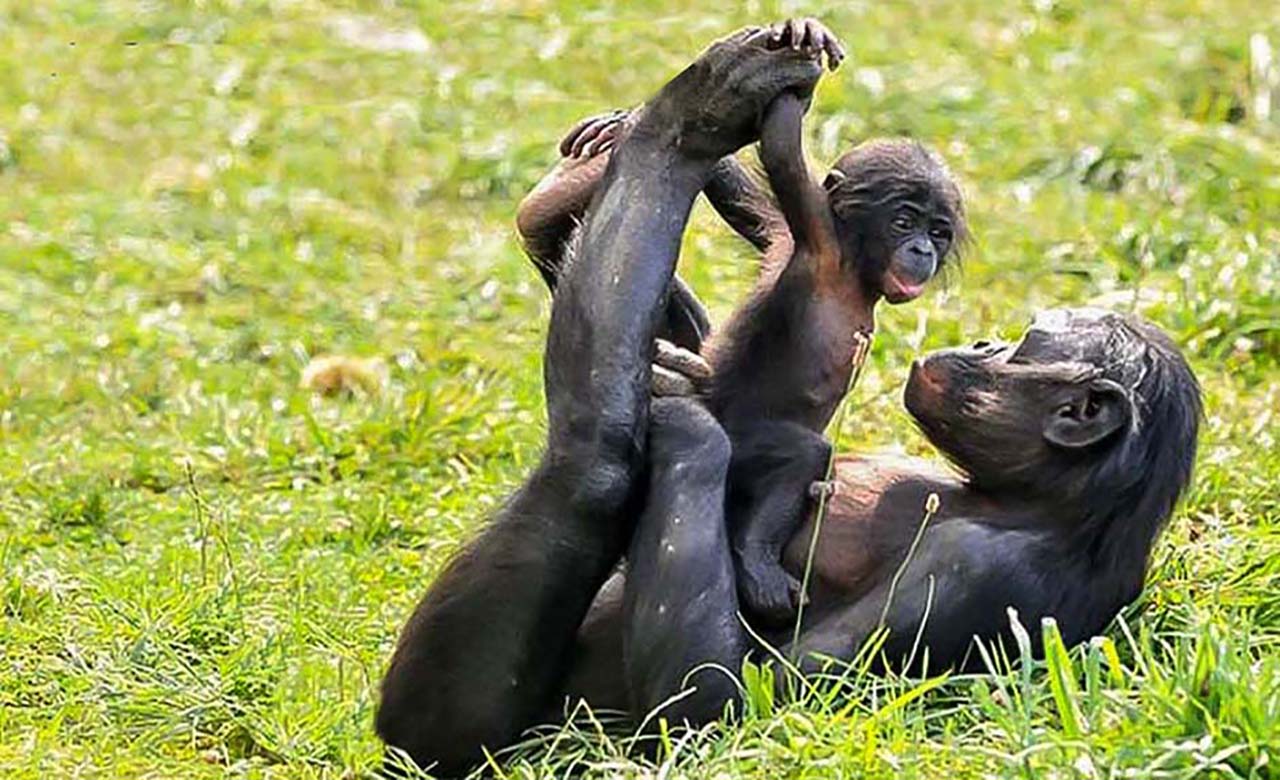 Day 9 & 10: Edea - Pongo Monkey Islands - Edea (22 km)
Breakfast and departure for the monkey island of Pongo. It is located near Edea and is bordered by the Sanaga River. The association Papaye France, has made it his mission to protect the chimpanzees of the region. Tourists, researchers can live a unique experience in the company of chimpanzees. To carry out this wonderful work, the reserve needs donations. The island also offers the opportunity to walk aboard canoes on the Atlantic Ocean and relax on its wonderful beaches. 
Return in the evening to the hotel in Edea, free evening and night.
Day 11: Edea - Douala or Yaounde (59.7 km or 170 km)
Breakfast and departure for Douala or Yaoundé. You will cross the villages along the road. Arrival in Douala or Yaounde, lunch and discovery of the city attractions. Goodbye dinner, debriefing, departure for the airport and end of the circuit.
Price: 

1 623
€ / pers.

(4 pax)
Price: 2

364
€ / pers.

(4 pax)
This tour includes:
► Reception and escort by a professional, bilingual and certified national tourist guide.
► Transport in a four-wheel drive air-conditioned vehicle from reception all through the circuit.
► Accommodation in air-conditioned rooms and outdoor camping.
►Full board meals
► Entrance fees into the attractions.
►Toll fees.
► Guided tours of all the sites and attractions indicated in the program.
► Professional driver.
This tour does not include:
► International flight fees (Roundtrip).
► Costs related to travel formalities such as visa and immigration charges.
► Costs related to travel insurance.
► Additional expenses of the tourist such as the purchase of souvenirs.
► Alcoholic drinks such as liqueurs, wines, and whiskeys.
► Tips and gifts (freewill gestures)
Please specify : 
► The exact dates of the visit (date of arrival and date of return).
► Flights and airports of arrival (Douala or Yaoundé-Nsimalen).
► Group or tourist's interests to permit tailored modifications of the tour.
► Names and information of visitors for bookings.
► Food exigencies; diabetes, vegetarian etc.
NB : This program can be modified by demand to suit the expectations of the tourist(s).