Immersion in the tropical rainforest and discovery of unparalleled Fauna and Flora in Nki National Park
13 days and 12 nights to discover the wonders of NKi National Park
Located in the Eastern region of Cameroon, Nki National Park is a protected area of 309,362 ha with rugged terrain and a few hills, mixed forest, savannah and grasslands. Exceptional natural beauty, the multiple clearings or bay make it easier to observe wild animals in the middle of the forest. The Nki falls and the rapids of the River Dja give the site a marvelous beauty. The area of 309,362 ha is large enough to provide a viable habitat for the flora and fauna of the park.
Climate
The tropical climate is characterized by an alternation of 4 seasons, including two rainy seasons and two dry seasons. A rainy season from September to November, a dry season from November to March, another rainy season from March to June and a dry season from July to August. Its relative humidity varies between 60 and 90% while the annual precipitation is 1500 mm. Average monthly temperatures range from 23.1 ° C to 25 ° C, with an annual average of 24 ° C.
Hydrography
By its shape, the relief has an influence on the hydrographic system, whose waters from the main rivers flow southward to join the Dja and Ngoko rivers, which are also tributaries of the Congo River.
Flora
Nki national parks is made up of a mixture of evergreen forest, semi-deciduous forest and mixed forest. Between these three large ecosystems are scattered dry savannas, wet savannas, dry meadows, wet meadows, raffia forests, Gilbertiodendron dewewrei forests, etc. Almost 14 types of plant formations have been found here with almost 831 species of plants with a diameter of more than 10 cm breast height. The Boumba-Bek and Nki national park complex constitute the southeastern limit of the distribution area of Moabi "Baillonella toxisperma" which is highly prized for its oil.
Fauna
In terms of biodiversity, the researchers estimate that the park is home to around 180 mammals, including 34 species of large mammals. Cameroon's forests are home to one of the highest densities of elephant populations in the world. In the Nki National Park, there is a density of elephants of about 2.5 per km². Gorillas are also abundant, around 6,000 adult gorillas. The park is also home to other primate species such as the crested macaque, which is an endangered species, the De Brazza monkey and the black colobus, buffaloes, bongos, sitatunga, giant forest hog, forest antelopes (mostly duikers), harnessed bushbuck, giant forest pigs, leopards, Nile crocodiles, bush pigs, panthers, chimpanzees, African pygmy squirrels (Myosciurus pumilio) which are tiny squirrels classified as vulnerable and registered on the IUCN red list. The various inventories of mammalian have made it possible to identify a colony of so-called "white chimpanzees" because of their clear faces, with much evolved behavior. The colony is established in a single territory located at the eastern limit of the park. The park is also home to 121 species of fish and 96 species of Lepidoptera. Two small owls coexist due to similar habitat requirements, the Sjostedt owl and the African barred owl.
Avifauna
The National park is teeming with important avifauna, according to a 20-day study by BirdLife International, 265 species of birds have been recorded. The National Park is located between the Dja Wildlife Reserve and Lobéké National Park in which 320 and 305 species of birds have been respectively identified. The National Park is qualified by the NGO Birdlife International as an area of importance for bird conservation, there are also found large colonies of red-tailed parrots.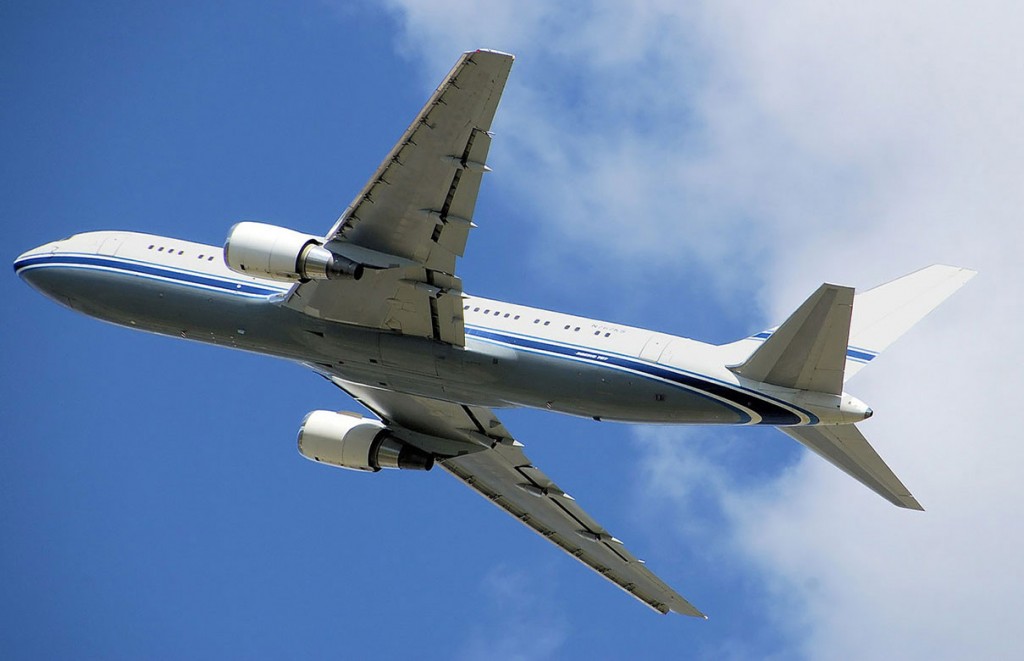 Reception at Yaoundé International Airport which is the political capital of Cameroon, commonly known as the City of Seven Hills. Transfer to the Mérina hotel, dinner and overnight stay.
Day 2: Yaounde – Lomie (338 km)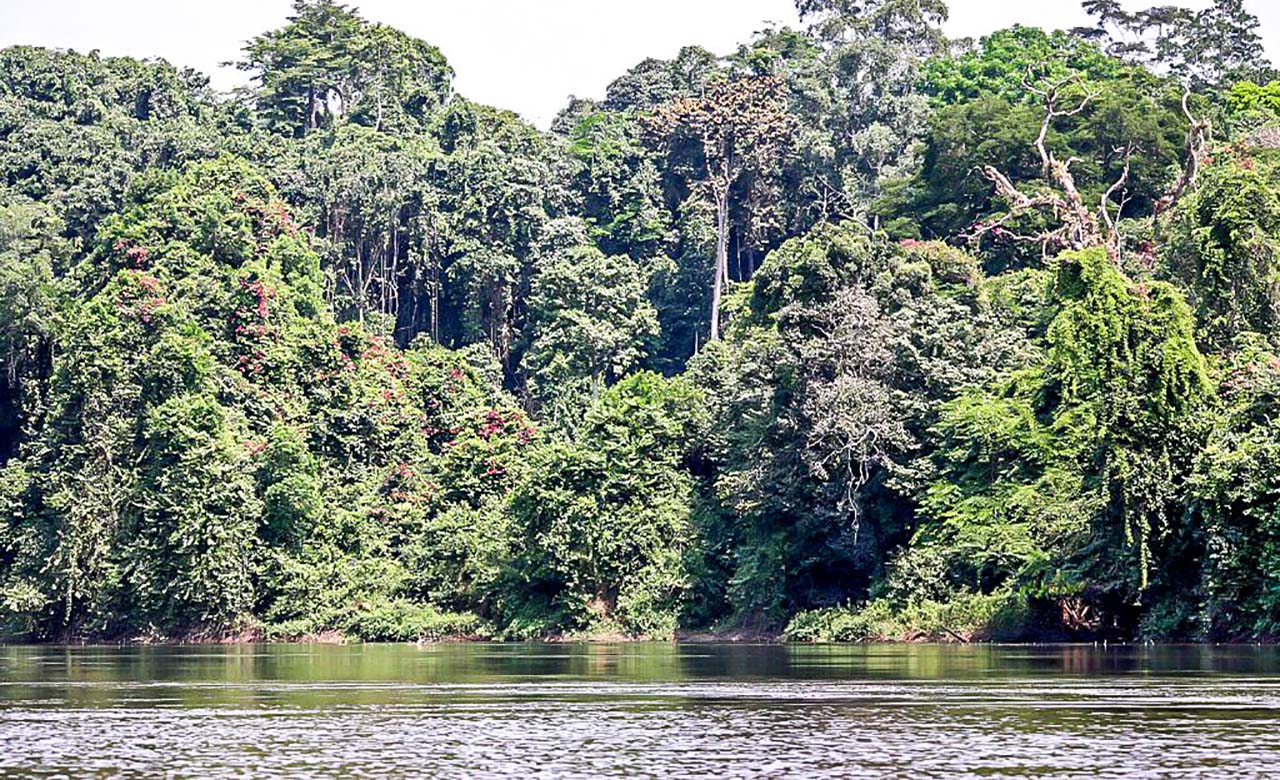 Early wake up, breakfast, departure for Lomié, Lunch in Abong-Mbang, continuation, arrival and installation at the Raphia hotel, dinner and overnight stay.
Day 3: Lomie – Ngoïla (140 Km)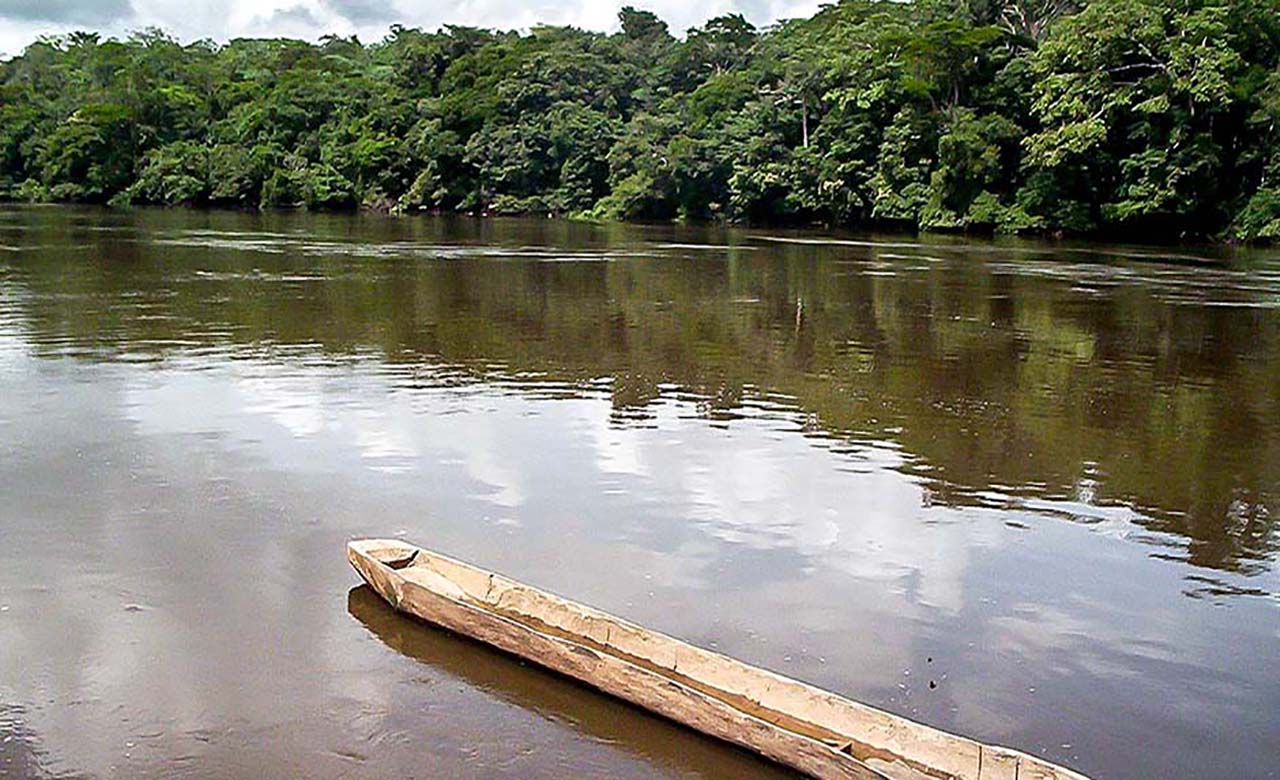 Breakfast, departure for Ngoïla, crossing of the Dja River by ferry or canoe depending on the circumstances, continuation, arrival and formalities in the conservation offices, lunch, installation in bivouac, dinner and overnight stay.
Days 4, 5, 6: Ngoïla - Parc
After breakfast, we will leave for three days of walking towards the animal observation clearing, we will walk the first day through the cocoa plantations, after crossing the Dja River again, we will start our trip in a primary forest which is difficult to penetrate, arrival on the third day followed by the installation in bivouac, if possible, observation of the fauna, dinners and overnight stays. Long days of walking and discovering the primary forest will be awaiting you.
Days 7, 8: Nki National Park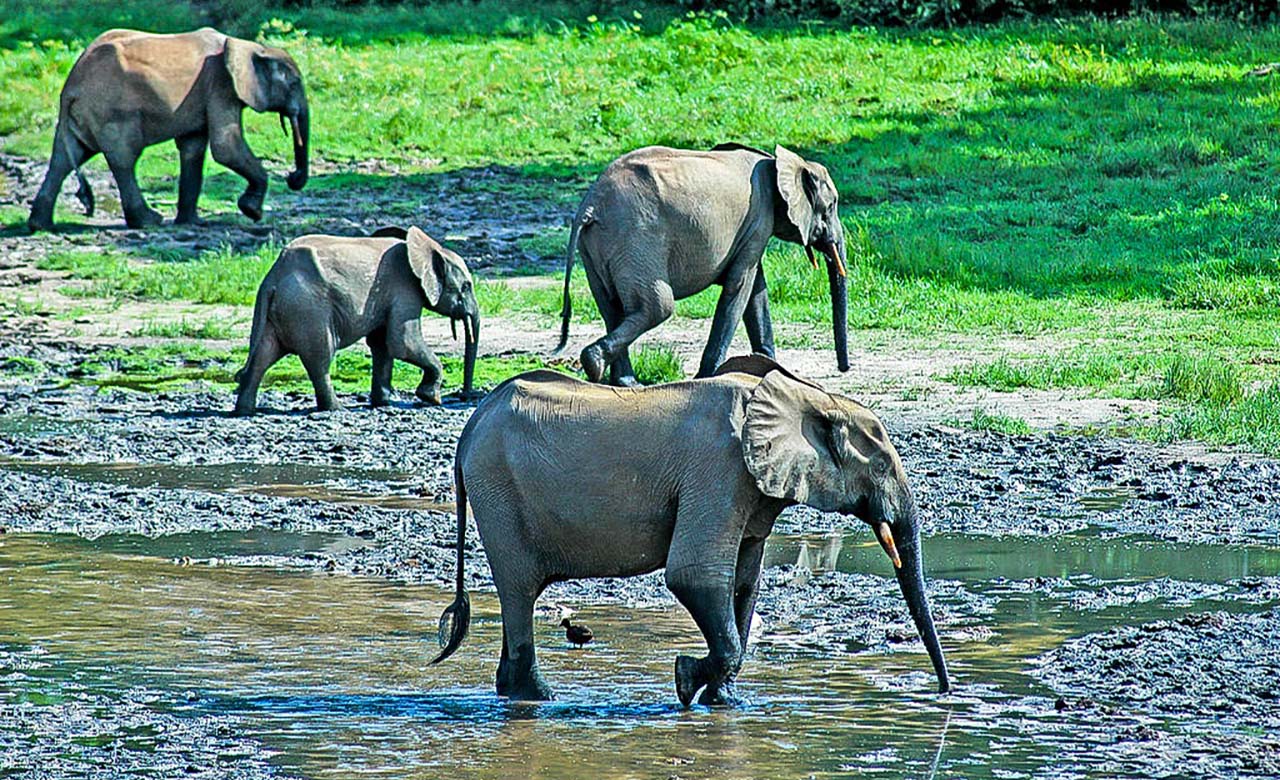 Two days of intense sightings in the clearing, breakfasts are taken after the morning observation of the fauna and lunches during lunch breaks, and dinners at camp.
Days 9, 10, 11: Nki National Park - Lomie
Early wake-up, return to civilization by walking through the forest, arrival in Ngoïla, continuation of the trip to Lomié, arrival, installation at the hotel, refreshment, dinner and overnight stay.
Day 12: Lomie - Yaounde (338 km)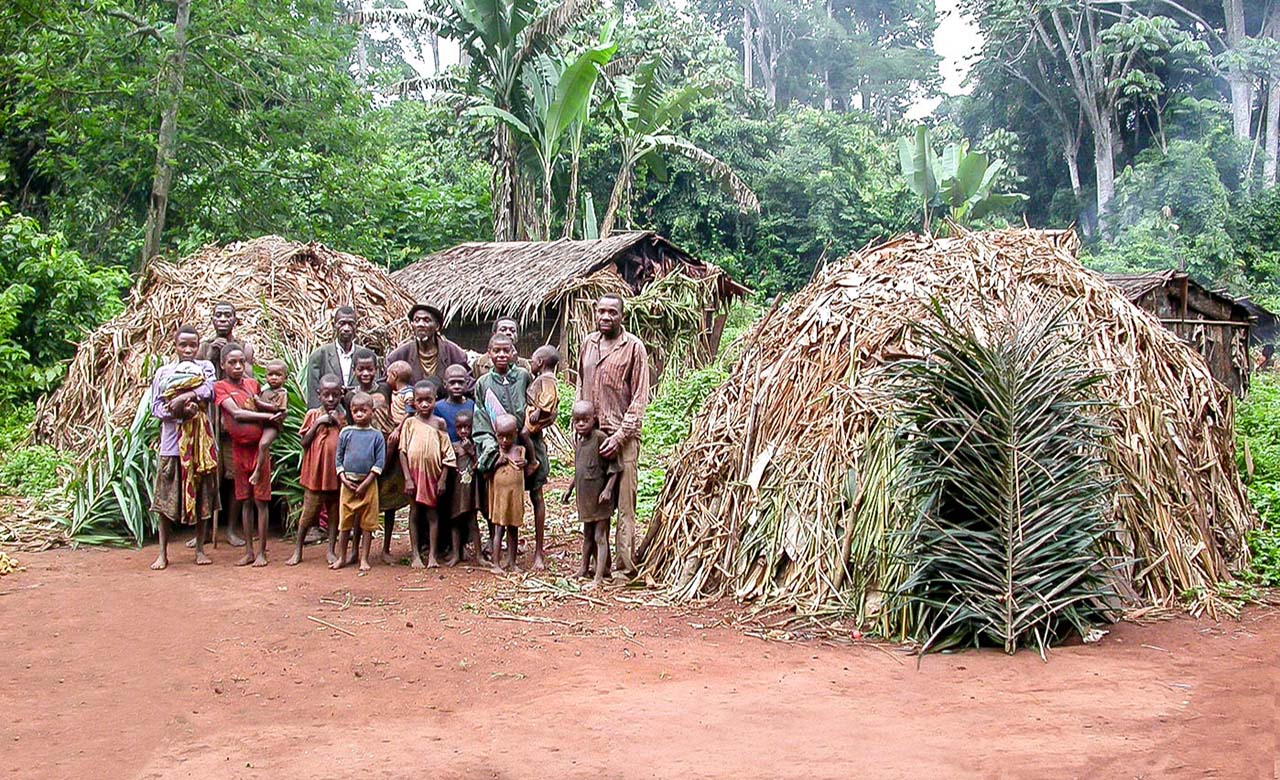 Early wake up, breakfast, visit 10 km from the Pygmy camp of Matisson in case we could not visit that of Messok the day before, departure for Yaoundé, lunch in Abong-Mbang, arrival and transfer to the Mérina hotel , free evening, dinner and overnight stay.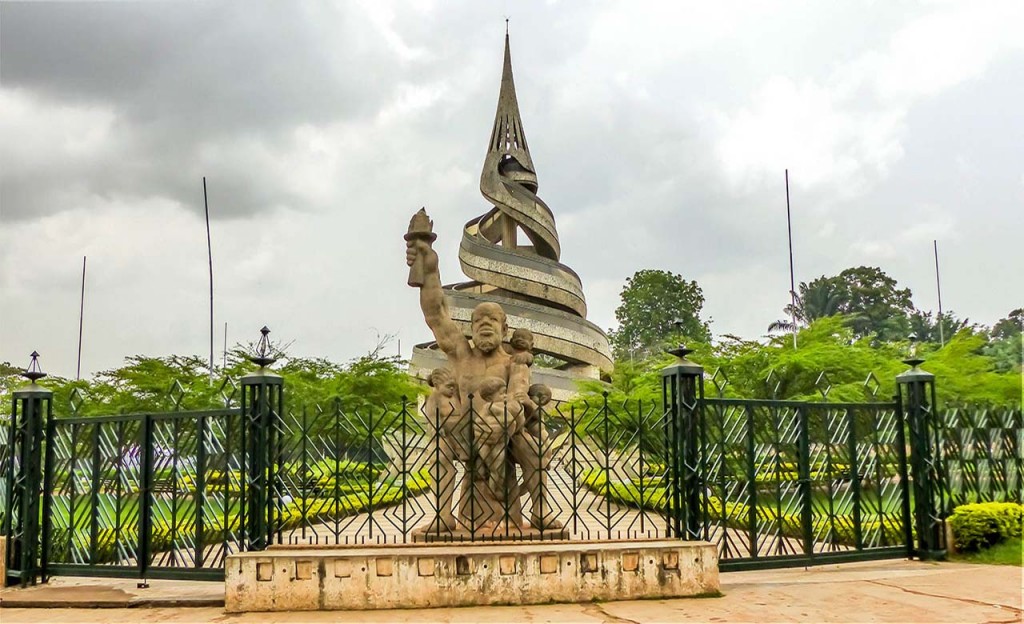 After breakfast, the day is relaxed and devoted to visiting the city of Yaoundé (Reunification Monument, National Museum, a city market, historic places etc …), lunch in a restaurant in the city, shopping at the craft center, after dinner, transfer to the airport. END OF THE TOUR.
Price: 2 238
€ / pers.

(4 pax)

Price: 2 505

 
€ / pers.

(2 pax)
This tour includes:
► Reception and escort by a certified national tourist guide.
► Transport in a Pick-Up
► Accommodation in a double room,
► Full board meals
► Entrance fees into the attractions.
► Toll fees.
► Guided tours of all the sites and attractions indicated in the program.
► Professional driver.
► Tracker,
► Carriers
► Ecoguard
►  Visit of the Pygmies


This tour does not include:
► International flight fees (Roundtrip).
► Costs related to travel formalities such as visa and immigration charges.
► Costs related to travel insurance.
► Additional expenses of the tourist such as the purchase of souvenirs.
► Alcoholic drinks such as liqueurs, wines, and whiskeys.
► Tips and gifts (freewill gestures)
Please specify : 
► The exact dates of the visit (date of arrival and date of return).
► Flights and airports of arrival (Douala or Yaoundé-Nsimalen).
► Group or tourist's interests to permit tailored modifications of the tour.
► Names and information of visitors for bookings.
► Food exigencies; diabetes, vegetarian etc.
NB : This program can be modified by demand to suit the expectations of the tourist(s).